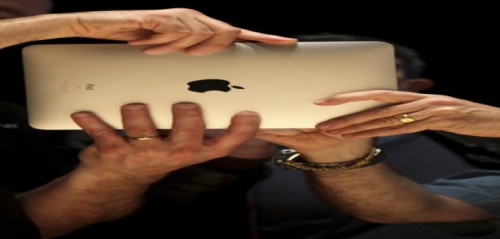 As the iPad's European debut nears, more publishers are preparing their applications for Apple's much anticipated tablet computing device.
유럽에서 iPad 출시가 가까워지면서, 많은 언론사들이 애플 iPad를 위한 앱 출시를 준비하고 있습니다.
Italian daily La Repubblica announced that it is launching its "very first version" of its iPad application in advance of the device's release in Italy, "for the sake of the many Repubblica readers in the US and elsewhere who already have an iPad." The application is free to download for this first phase. Later versions will contain "many new elements and functions" on an interface which will provide "still more important surprises." The paper already has a subscription-based iPhone app.
이탈리아 일간지 '라 리퍼블리카'는 "미국에서 라 리퍼블리카를 읽는 많은 독자들과 iPad를 보유하고 있는 유저들을 위해" 이탈리아에서 iPad 출시 이전에 첫 번째 버전 앱을 출시한다고 밝혔는데요. 첫 번째 단계에서는 무료로 다운받을 수 있다고 하네요. 이후 버전에는 "새로운 요소와 기능"이 포함될 것이며, 인터페이스에는 "더 많이 중요하고 놀랄만한" 것들이 있을 겁니다. 이 신문은 이미 구독자를 위한 iPhone 앱을 서비스하고 있습니다.
The Financial Times is planning an imminent app launch, Journalism.co.uk reported last week. The app will be free to download, said Journalism.co.uk, but the same subscription tiers that exist online and for its other mobile apps will be in place for access to content. It will be customizable by region.
지난주 Journalism.co.uk는 Financial Times가 앱 출시를 기획하고 있다고 보도한 바 있는데요. 현재 무료로 제공되고 있으며, 온라인과 모바일 상의 독자들이 같은 내용을 볼 수 있을 것이라고 전했습니다. 또 지역마다 특성을 살려 보도 될 것이라고 했습니다.
The app is designed to look like the newspaper, and has horizontally scrolling columns. It will also have an HD video section. There will be no links out or comments, according to Journalism.co.uk.
신문처럼 디자인 됐으며, 좌우로 칼럼들을 스크롤 할 수 있다고 하네요. 더불어 HD 화질의 비디오 섹션도 있습니다. 하지만 링크나 의견 등을 추가할 수 없을 것이라고 밝혔습니다.
The iPad will reach parts of Europe, Asia and Australia on May 28, and has been selling well in the US so far, according to reports in recent weeks. Several news organisations have rushed to create applications, although as Alan Mutter recently noted, user rankings of the apps have so far been "middling" and there seems to be room for improvement.
iPad는 5월 28일 유럽 일부, 아시아 그리고 호주에서 출시될 예정이며, 지난 몇 주간 보고에 따르면, 미국에서는 매우 잘 팔렸다고 합니다. 몇몇 뉴스 기관들도 앱 준비를 서두르고 있으나, 알렌 머터 (전 Chicago Sun Times 기자) 가 최근에 지적했듯, 앱의 유저 랭킹(user ranking)이 최근에는 "그저 그랬다"며 개선의 여지가 다분히 있다고 말했습니다
Source: La Repubblica, Journalism.co.uk
출처: La Repubblica, Journalism.co.uk